Adam gets his just desserts!

30.09.14
WHAT do you get when you take a Porter, add a Milky Way and a Five Fingers?
No, it's not a unique chocolate dessert all washed down with a pint of stout.
It's the latest treat from photographer Adam Rory Porter.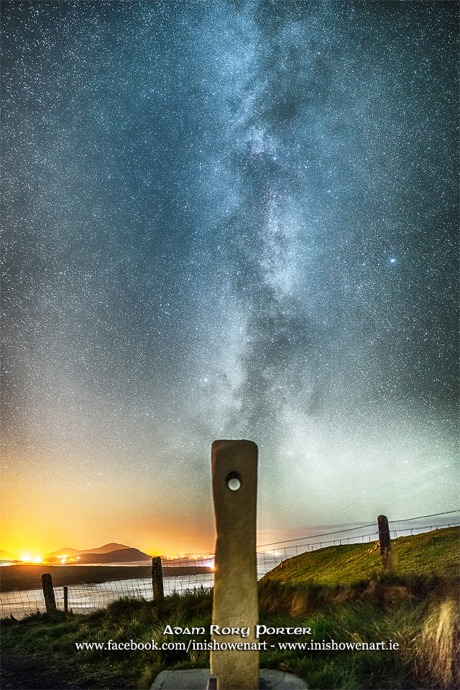 The Buncrana man was out and about taking beautiful snaps at Malin Head this week, as he explains:
"On my way back from Banba's Crown, Malin Head in Inishowen, Co Donegal, I stopped off at Knockamany Bens above the Five Fingers Strand near Malin town.
"It was a wonderfully clear September's night. The Milky Way rose high, airglow and celestial light filled the sky and I just stood and absorbed it all in. It was just wonderful," said Adam.